Written by QZAP
Thursday, 14 August 2008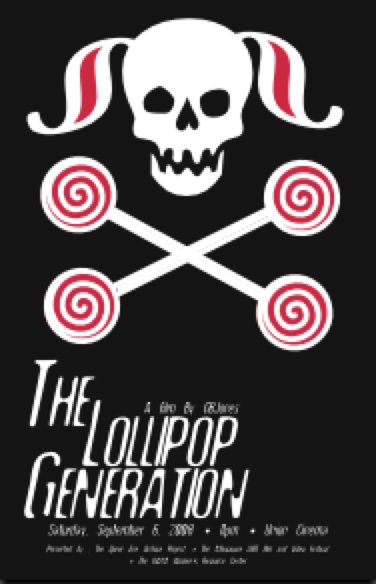 It's that magical time of summer when the days are still hot, but getting a bit shorter. The black raspberries at QZAP HQ have all been eaten by humans or birds, and the tomatoes are starting to ripen. With the end of August and the beginning of September come some of our favorite events of the year.
The first is the Portland Zine Symposium in Portland, OR. It's one of the largest and most funnest zine events of the year. If all goes well with the US Postal Service, Rio Safari of Homobodies fame will be distro-ing our infamous postcards along with his own work.
In the beginning of September it's time for the Milwaukee LGBT Film and Video Festival. This will be the 5th year that QZAP has co-sponsored a film, and for us, maybe one of the most exciting. The film is The Lollipop Generation by queer zinester G.B. Jones (J.D.s, Double Bill, the band Fifth Column). We've been big fans of her work since before the inception of QZAP, and are very happy and proud to present this to Milwaukee's film/zine loving fans.
Last Updated ( Thursday, 14 August 2008 )